BUY SUZUKI DF140 HP OUTBOARD ENGINE IN ALASKA
BUY SUZUKI DF140 HP OUTBOARD ENGINE IN ALASKA. The Suzuki DF140 is a popular outboard engine with a power output of 140 horsepower. It is known for its reliability, fuel efficiency, and low emissions. Here are some key features and specifications of the Suzuki DF140:
Four-stroke engine: The Suzuki DF140 is a four-stroke engine, which means it is more fuel-efficient and environmentally friendly than two-stroke engines. It also produces less noise and vibration.
Electronic Fuel Injection (EFI): The Suzuki DF140 uses EFI to deliver the right amount of fuel to the engine, resulting in improved performance and fuel efficiency. EFI also ensures easy starting and smooth idling.
Lean Burn Control System: The Lean Burn Control System adjusts the air/fuel mixture according to the operating conditions, which helps to improve fuel economy and reduce emissions.
Water-cooled voltage regulator: The water-cooled voltage regulator helps to ensure a stable voltage supply to the engine, even in hot conditions.
Maintenance-free timing chain: The Suzuki DF140 has a maintenance-free timing chain, which means there is no need for regular adjustments or replacements.
Multi-stage induction: The multi-stage induction system helps to improve the engine's low-end torque and high-end power.
Power tilt and trim: The power tilt and trim feature allows you to easily adjust the angle of the engine for optimal performance in different water conditions.
Digital gauges: The Suzuki DF140 comes with a range of digital gauges, including a tachometer, speedometer, and fuel gauge, which provide accurate and easy-to-read information about the engine's performance.
Weight: The Suzuki DF140 weighs around 410 pounds, making it a relatively lightweight and easy-to-handle engine.
Warranty: The Suzuki DF140 comes with a 3-year limited warranty.
Overall, the Suzuki DF140 is a reliable, fuel-efficient, and high-performing outboard engine that is well-suited to a range of boating applications, from fishing to water sports.
Specificaions
| | |
| --- | --- |
| Transom Height | L:508, X:635 (mm) |
| Starting System | Electric |
| Weight | L: 186, X: 190 (kg) |
| Engine Type | DOHC 16-Valve |
| Fuel Delivery System | Multi Point Sequential Electronic Fuel Injection |
| Piston Displacement | 124.7 (2,045) (cc) |
| Bore x Stroke | 3.40 x 3.50 (86 x 88) |
| Max Horse Power Output | 140 |
| Operating Range | 5,600 – 6,200 (RPM) |
| Steering | Remote |
| Oil Pan Capacity | 5.5 (L) |
| Ignition System | Solid State Electronic Ignition |
| Trim Position | Power Trim and Tilt |
| Gear Ratio | 2.59:1 |
| Standard Propeller | Optional |
| Propeller Selection | 15″-25″(RR), 17″-23″(CR) |
HIGH PERFORMANCE & USER FRIENDLY
Suzuki introduces another innovation in creating the ultimate marine experience! The new in-line 4 DF140B is user-friendly, offers high performance, cutting-edge technology, and a sleek new design that looks sharp as it cuts through the water.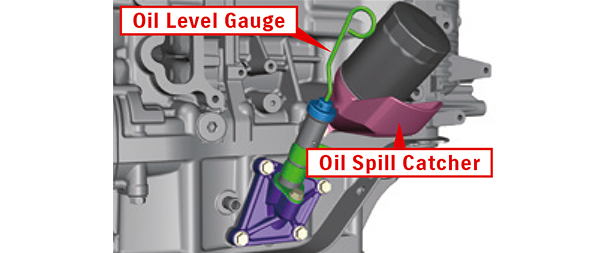 EASY MAINTENANCE
Designed to be easy to maintain for the benefits of the customers:
Easy-access oil filter: Can be replaced simply by removing the engine top cover.
Oil Spill Catcher: A tray is added around the oil filter to catch oil that comes out when exchanging the oil filter.
Oil Level Gauge: Able to use a 15 mm diameter oil change hose.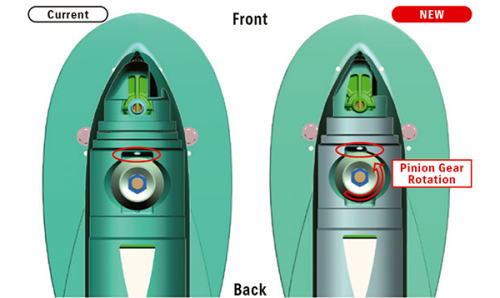 HIGH DURABILITY
An improved gear case design helps the gear oil circulate more efficiently, which lowers gear oil temperature and contributes to increased durability.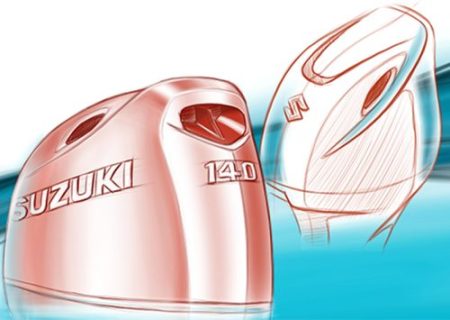 ADDITIONAL DURABILITY FEATURES
Finally, for improved durability, the DF140B has a larger capacity fuel pump, the 02-sensor mounting position has been optimized, and a zinc bolt to prevent corrosion.
NEWLY DESIGNED AIR INTAKE SYSTEM
Enhancements were made to the air intake structure on the new DF140B to:
Deliver higher power output
Increase the ability to remove water from the air entering the cowl
Decrease the air intake temperature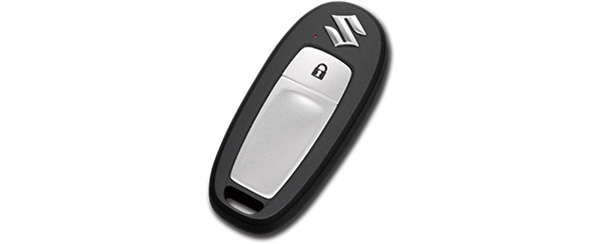 SUZUKI KEYLESS START SYSTEM (OPTIONAL)
Start the engine with an access code transmitted from the keyless fob without the need for an ignition key.
How to use:
Stand nearby the console with the key fob.
Press the start button, and you are ready to go!
OFFSET DRIVESHAFT
Pioneered by Suzuki, the use of the offset driveshaft on four-stroke outboards has long been utilized to reduce the size of the outboard. Found on all Suzuki four-strokes from the DF70A and up, this design positions the crankshaft in front of the drive shaft simultaneously moving the outboard's center of gravity forward. While the design contributes greatly to the outboard's overall compactness and increased power performance, it also moves the engine's axis of inertia, the point where engine vibrations are at a minimum, up over the upper engine mount, thus greatly reducing vibration. These outboards also incorporate two-stage gear reduction designed to take maximum advantage of the power produced by these high-performance engines. Providing a large final drive ratio, it delivers powerful torque for quick acceleration and great top-end speed.
2-STAGE GEAR REDUCTION
The system incorporates the offset driveshaft as a first stage reduction between the crankshaft and driveshaft, with a second stage reduction inside the gear case, offering high torque even with big loads and power to rotate a larger propeller.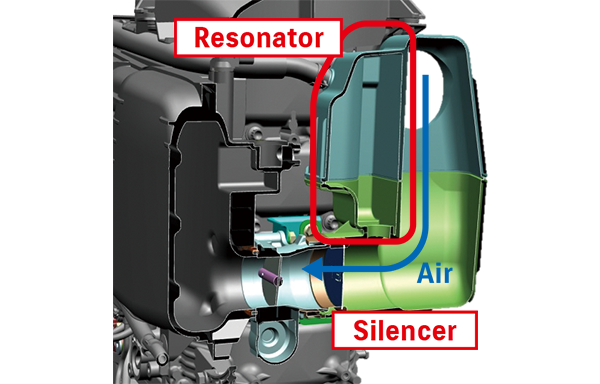 QUIET OPERATION
Intake noise is suppressed with a resonator, which makes the noise from the outboard quieter, making the boating experience more pleasant.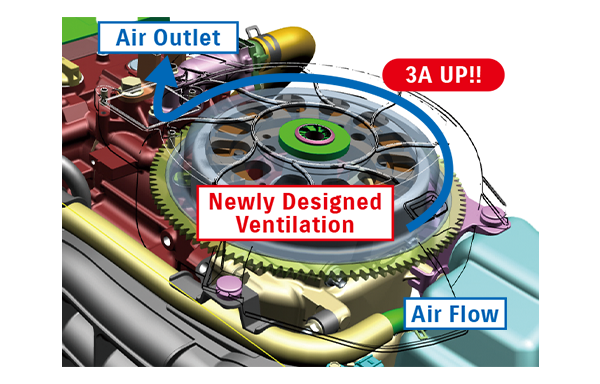 ALTERNATOR OUTPUT
A newly designed ventilation system improves cooling to the generator coils, resulting in a 3-amp increase in alternator output at idle speed.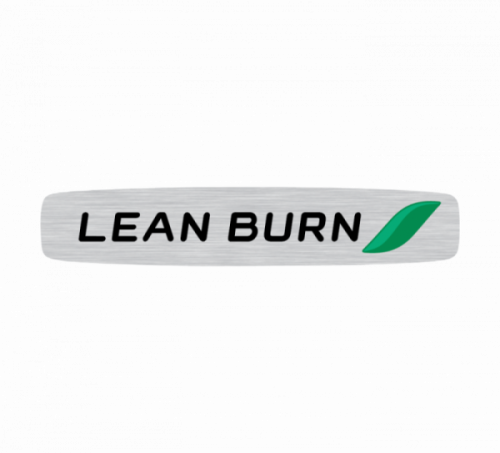 LEAN BURN CONTROL SYSTEM
Suzuki's Lean Burn Control System supplies the right mixture of fuel and air for the navigation conditions to significantly improve fuel economy in all speed ranges, especially at cruising speed.